So we went up to canada for christmas and we had such a great time. It was so much fun to be around everyone and see all my family. On sunday the 23rd was amys birthday so we all met up in Toronto for shopping, dinner, and some fun at the CN Tower. I though the CN Tower was something that everyone knew what it was but I guess not 'cause everytime I tell someone that have no idea what I am talking about. Anyways it was the tallest building in the world until recently, but I think it still is the tallest free standing building still. Its 1800+ feet high.
Click here for a picture www.cntower.ca
Ill get to that more alittle later. i am going to be explaining our trip as the pictures are shown. So you are going to have click see more pictures below to get the full trip experience.

we went to the eaton center first for a bit, which of course was crazy cause its a giant mall in toronto the day before christmas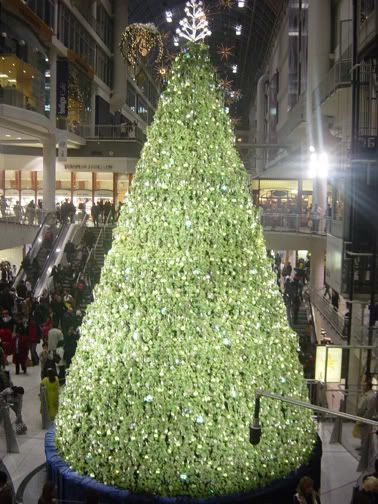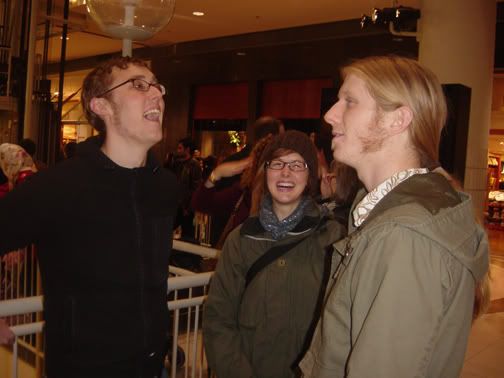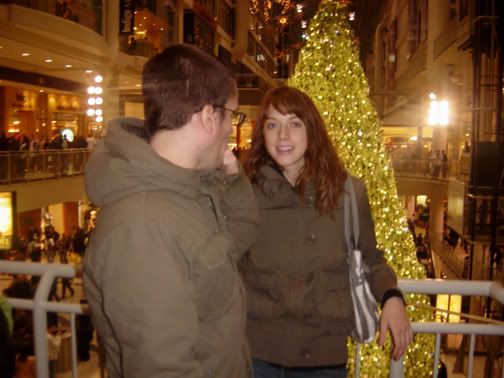 here is the cn tower.. it was all lit up for christmas

everyone was trying to get onto the moose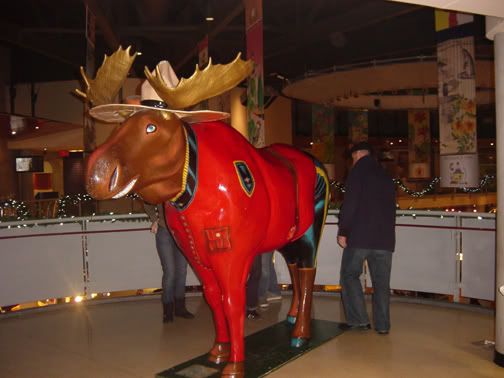 the security was walking thru this metal detector that pul large and fast puffs of air at you for about 10 seconds. it was weird yet we all decided to make dance movements when the air hit us- the guard was not amused

up 1400 feet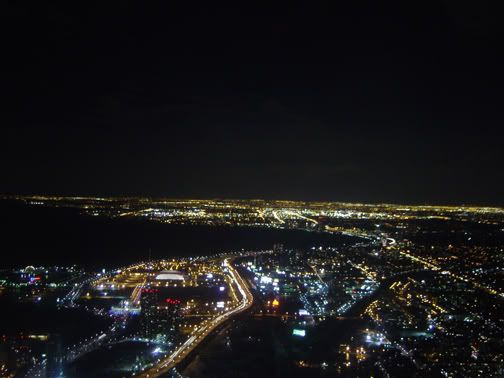 the crazy part is that they have glass floors on one of the observation decks. So here we are 1400 feet above the ground laying on glass. it was very freaky

some of the parts of the tower were closed due to the high wind that was going on. The top sky pod was closed and the outdoor walkway around the largest deck was closed as well. You could fell the building swaying. Anyways where the revolving door was to the outside deck there was a crack between the door and the wall that was blowing in very strong freezing freezing air. We all decided to have contests who could stand in front of the crack the longest. lets just say it brought tears to peoples eyes as they stood there trying to win. haha kev won with a total of a 60 seconds.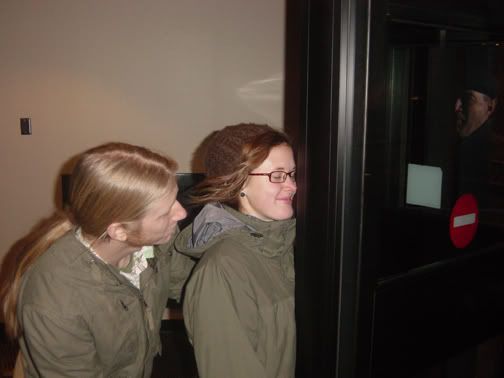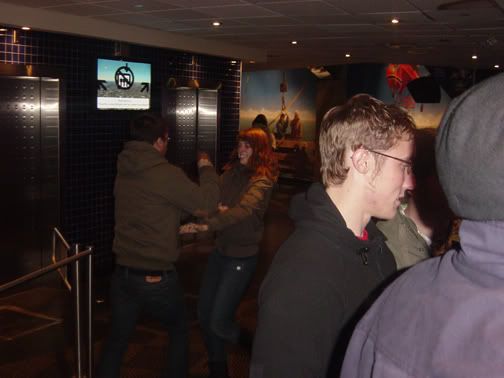 we ate at the vegan restaurant fresh on queen st. in toronto for amy's birthday. It was a good time.

Christmas eve we were at my Uncle pauls house with all my dads side of the family. We had a great time with everyone and had one major competetion canada vs. usa in pool, foozeball, air hockey and darts. It was great.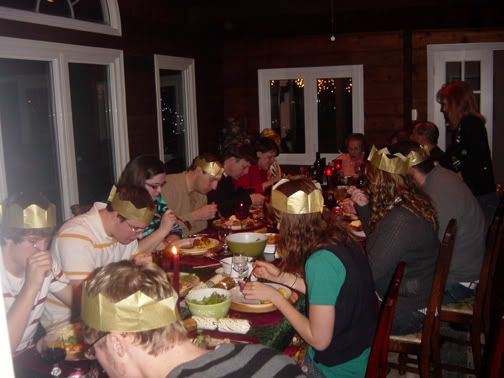 my cousins taught me how to play poker

my dad played guitar hero for the first time