TOMORROW IS OUR LAST DAY HERE IN HAWAII. eeek!!!
p.s Simpson move was awesome!!! we went at midnight on thursday night
on saturday night we went and had our very first beach bonfire with jamie, janessa, erica and noel. it was so much fun. we cooked hot dogs, roasted marshmallows and just hung out and had a great time. We def. like bonfires on the beach.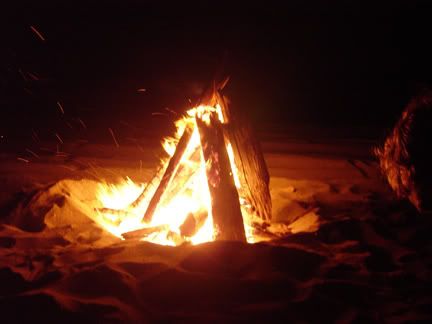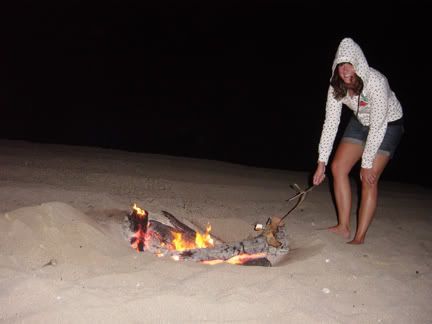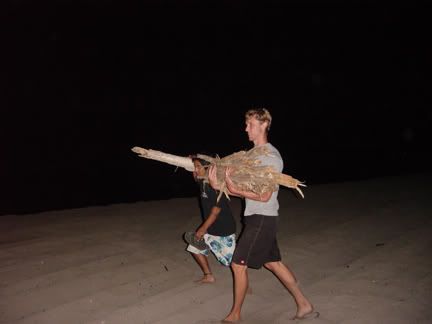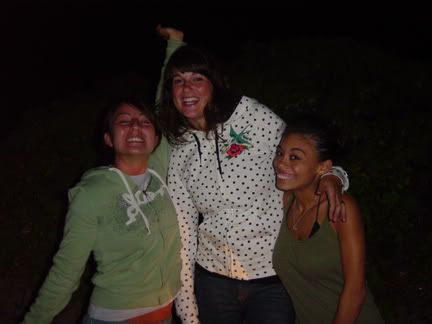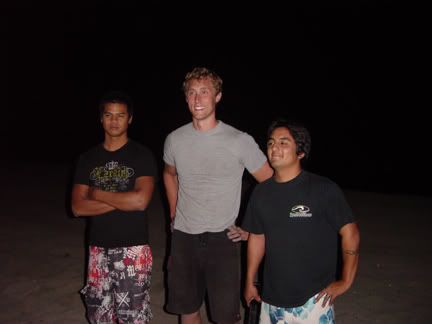 On friday night jenni, bethany and hilary took me out for a night on the town. We got a hotel on the beach and spent the night eating lots of goood food. Went went to bennihanas (sp?) for dinner and then off to bubbies for some famous ice cream. It was an awesome time. i was so glad to spend some time with everyone before we leave. It was the first time i've even stayed in a hotel here in hawaii.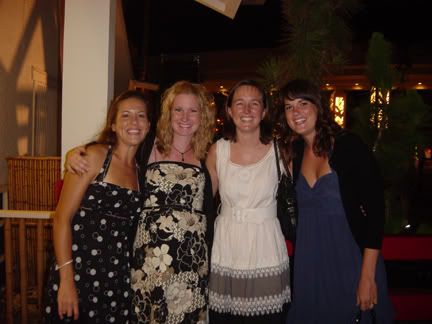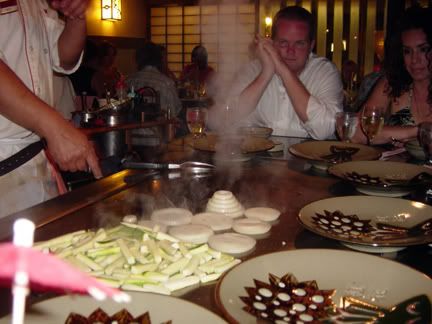 so our friends jamie and janessa asked me to paint a set of painting for their new place. here is the one i painting for janessa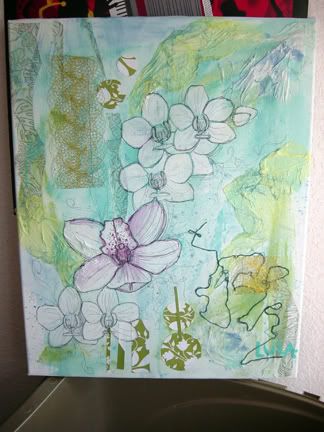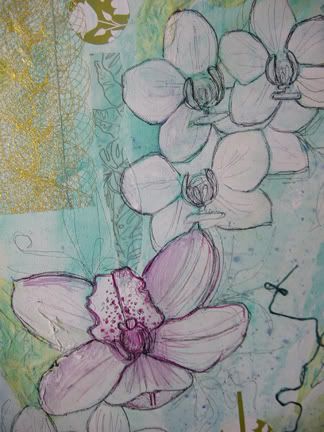 We had jenni and toby's baby shower last saturday, it was so much fun. We had some awesome games and great food. it was so nice to just gett to hang out with everyone. The boys invented some game with a balloon and were playing it all night. Here are the picures…

jenni and toby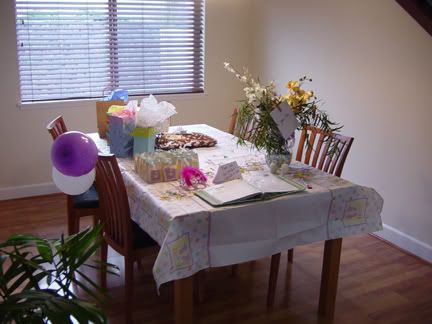 the best punch in the world!!!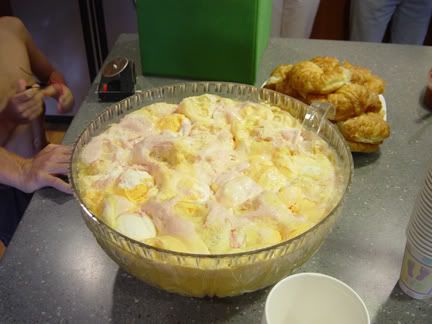 kev and matt writing their poem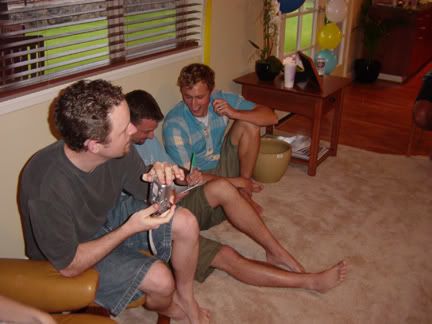 matt won the large gum

hilary and justin reading their poem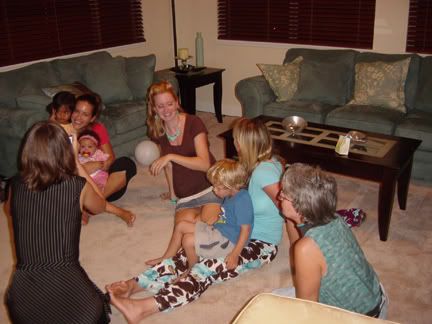 drawing the new baby on their heads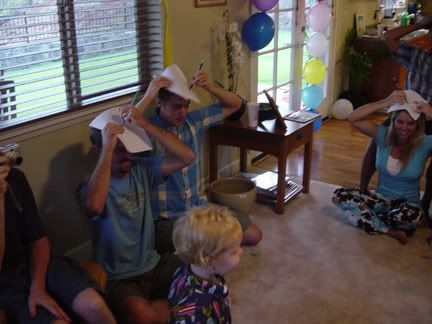 cody's thai boxing short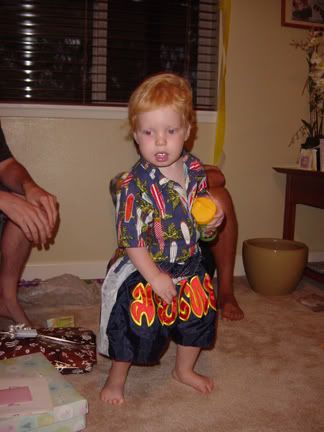 cody and malia helping out

the balloon game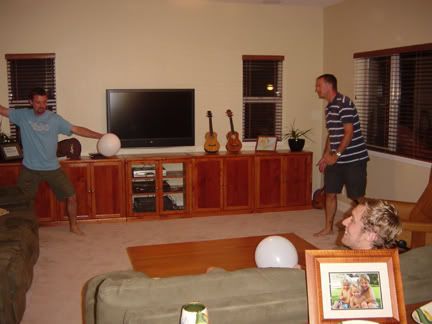 baby alisha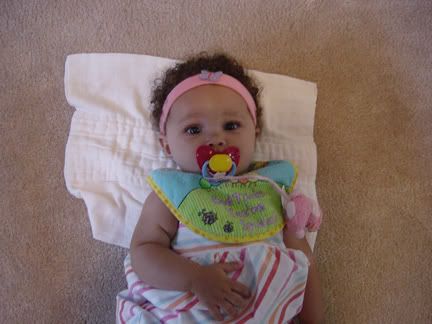 So on sunday we went to ko olina with hilary and justin. It is always so nice there. It was a great afternoon!! As we were going for our walk to the beach, kev noticed a blue jeep wrangler passing us. Now having been religious bachelor watchers this past season, kev knew that andy baldwin drove a car like that. Once he realized that is was indeed and andy baldwin and tessa, he started shouting out his name super loud. haha it was awesome cause then andy baldwin stuck out his hand and waved at us. It was hilarious.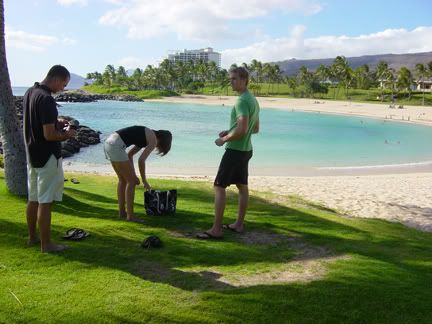 well we move in a week. I cant believe it. its crazy. our big furniture is slowly being bought and taken and our apt. is becoming quite bare. Anyways kevs last day of work was last friday and we all went out to Du Vin and awesome bar/restaurant place in town, well right next door to kevs work. It was alot of fun. Hilary and Justin we able to come out with us which was great!! although i dont have a picture that proves it. Everyone from kevs work came and then everyone from the other design studio that they are freidns with came too.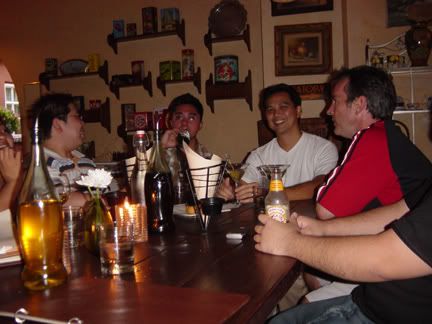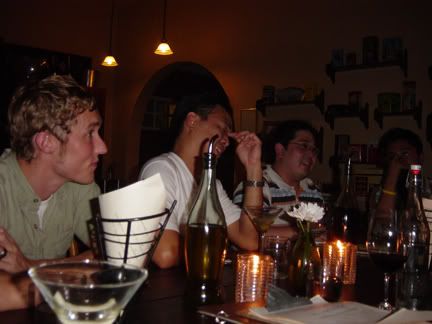 so i went home lat minute last week for about 5 days. I got a couple interivews and off i went. It was the first time me and kev have been apart since we've been married. It was hard. Especially flying so so long by your self. its so boring. Anyways it was good to be back in MA and being at my house with my mom. I got to see kevs parents and casie a couple times which was great too!! and I got to meet up with mike and erin and meet the new puppy. it was a very eventful trip.
well i took some pictures when i was home and here they are. Amy and carrie you can look at these when you havent been home in awhile.

good ol' princeton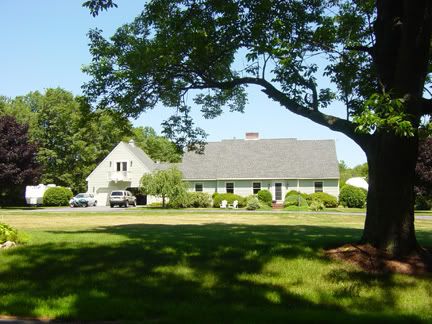 the backyard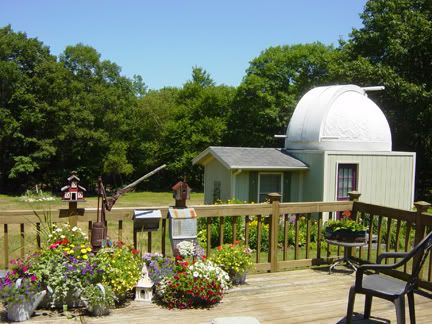 our road

the loft over the garage

staircase upstairs

kitchen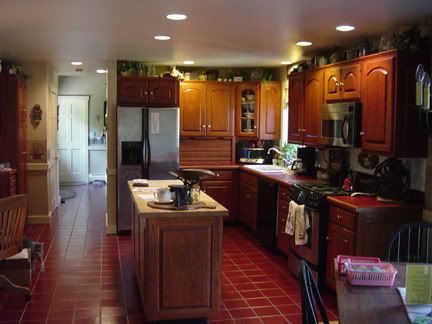 gully

me and kevs art mess downstairs

we got to go back to the tidal pools one last time befre we leave. we love it here its our favorite place on the island.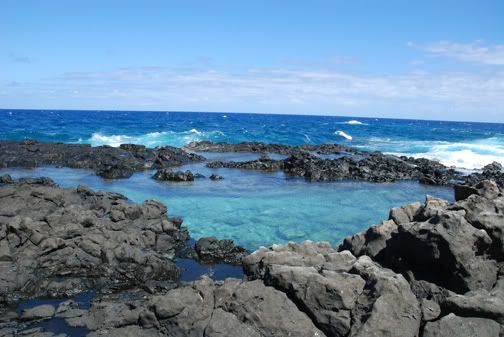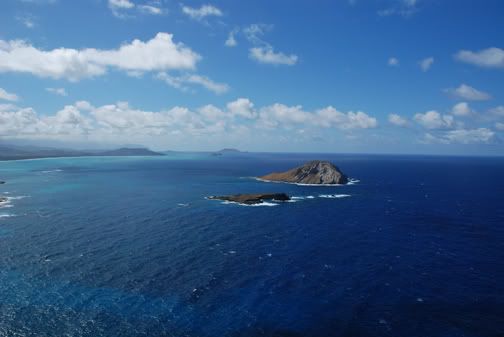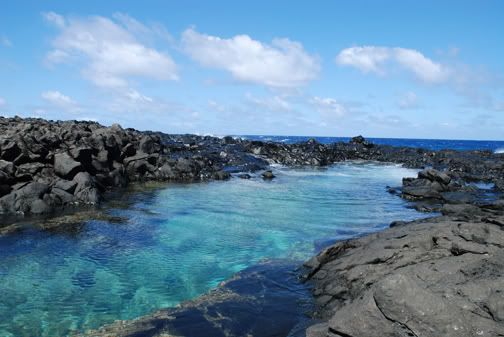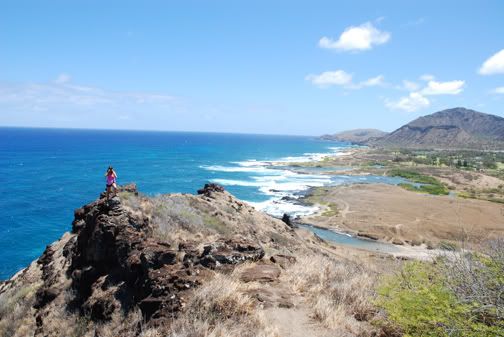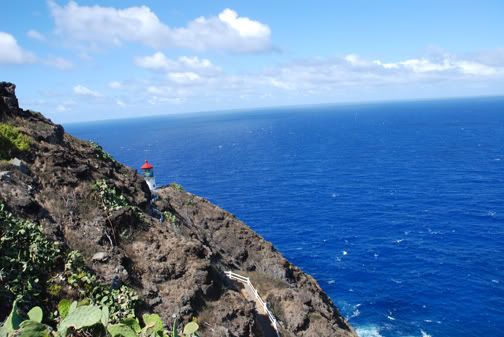 so last weekend we (jenni, me, toby, kev and cody) decided to go to the beach. After an unpleasant experience at Ko Olina the boys decided they would take their women and child to the ghetto of hawaii. haha the west side of the island is like drug center but they also have beautiful beaches. We have only been up to that side 1 time since we've been here and that was a year ago when we first got here. Anyways we drove all the way to the end of the road well and them some (off roading). The view out there is gorgeous and we were fortunate enough to have almost the whole beach to ourselves. It was a nice afternoon.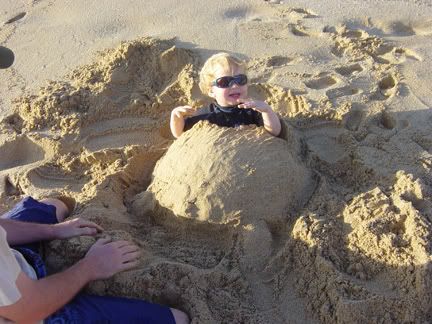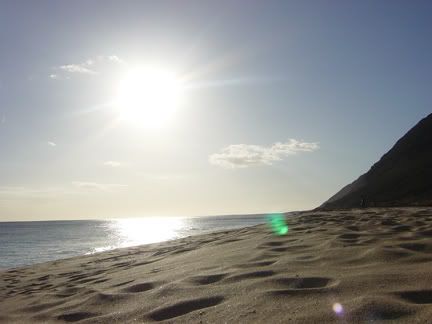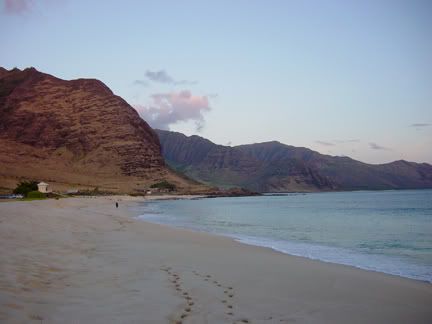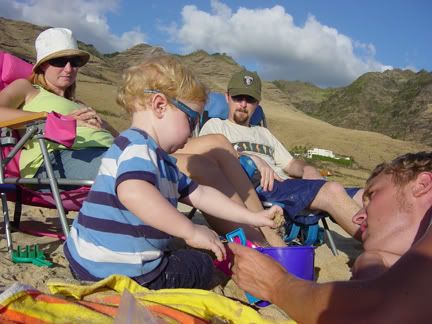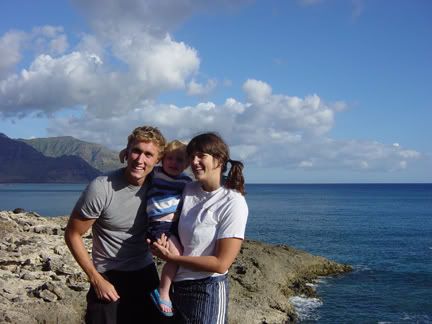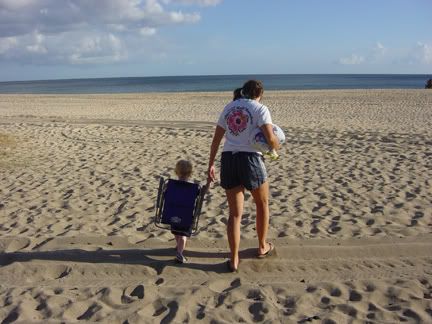 although sundays are my long run days -which i have this love/hate relationship with. This week is 14- eek! The thought that we are going to Big City Diner afterwards for breakfast is something that i look forward to all week. I love it there. its my favorite place to eat, but just at breakfast time. There is a nice patio outside and I always get what I will call my verison of a loco moco (hawaiian plate lunch) I have brown rice with instead of hamburger patty link sausage and instead of a fried egg i have scrambled and instead of some kind of gravy i have syrup. haha so i guess its not really like it at all. but thats as close as im going to get. Since we have moved here to hawaii I have an obsession with brown rice. Mmm its so good.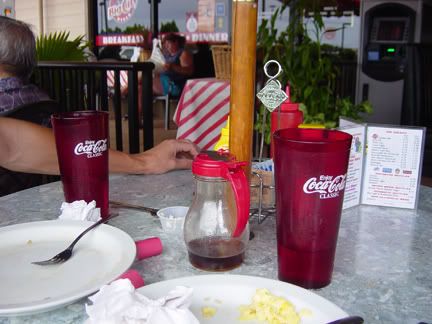 is it wrong that i continue to eat handfuls of fresh cherries even though they make my thoart close up and become all itchy? I cant stop they are just to yummy…
anyways here are some pictures from kevs new office- (they just moved 2 doors down that hall). the hawaii theatre is right across the street and is what they see from there windows. The new office looks sweet!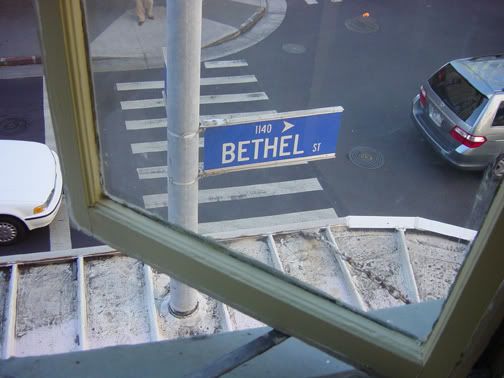 hmm i guess i havent posted in awhile. i always do really good and then get bad and then get good again. well we are working out everything about moving. So far so good. We have our plane tickets and are car is booked. We are having a garage sale on the 14th which is awesome cause i wasnt sure how we were going to do that living on the 3rd floor of an apartment complex. Anways we are having it on one of the military bases with matt and bethany. I have been having some weird feelings lately about moving. We are so so excited but its hard to leave. In the morning when i go running its so beautiful. Its like at 5am and the sun it rising from behind the mts. that surround us and then on one road because we are up high-ish i can see diamond head and the ocean and the city and everything is just so amazing at the time. Im trying to enjoy it as much as possible. But then today I got an email from my mom that said that my cousin just got engaged ( CONGRATS JILL!!!!) and its so so exciting to me cause i know now that iam going ot be home to celebrate and be there when ever things happen with my family. I mean i know they are all in canada but still we can drive there so easily. I love love love family gatherings. Kev's work is having a kick'in party (haha) tonight because they just moved into a new space. Its awesome. nice windows that look out to the hawaii theatre. Im excited i have the holga, my fisheye camera and the digital. Im ready to go, so dont worry there will be pictures posted sometime soon but in the mean time I have scanned what has been keeping me busy at work lately. Im at work right now and I have this really awesome pad of grapgh paper (i must be a nerd if i think graph paper is cool) anyways i cant stop drawing patterns and designs with my sharpies and highlighters. I now am moving onto to making designed name plates, so far ive made 2 for kev 1 for me and 1 for erin.

peace