so we got back yesterday from our cruise and lets just say it was awesome. The other islands are so amazing. They are so different then oahu. We had the best time exploring everywhere. I figured since we have so many pictures (kev took more than a 1000) i would break it up by islands, but first i would start with just some random photos of the boat that we have. It was a very nice boat its brand new not even a year old yet…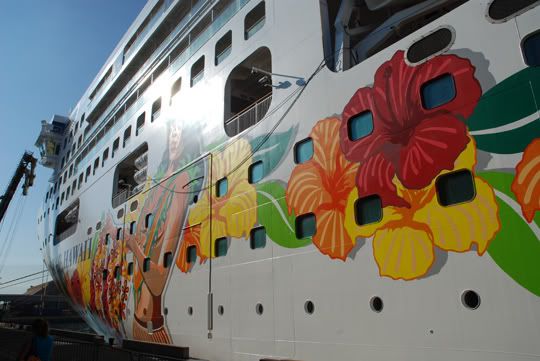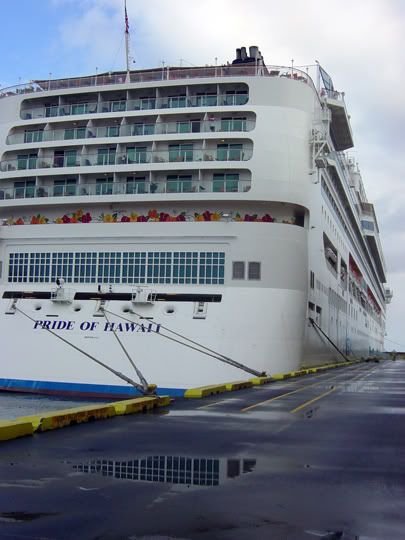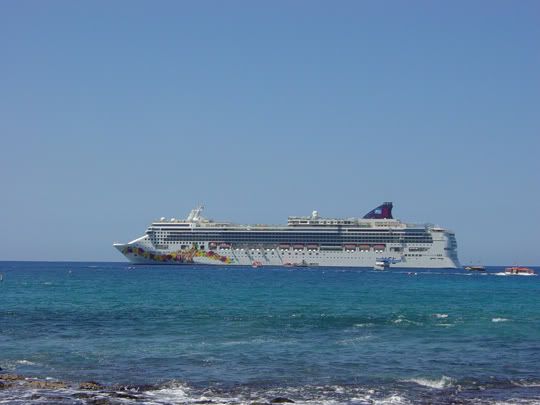 these are some pictures of honolulu from the boat before we left, this is actually where ill be starting work next week, on the 13th floor of one of these buildings.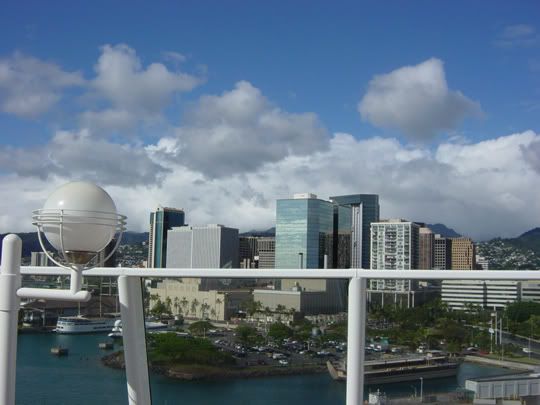 a view of diamond head from boat

aloha towers from boat…

we liked large chess alot

nothings funnier then a room of old people wearing orange life vests.