so tuesday we were in hilo and we rented a car and drove to Volcanoes National park. It was so crazy. It was my favorite thing that we did the whole trip. it just nothing you've ever seen before so its so cool. We didnt get to see any flowing lava up close but that night on the boat when we pulled out of port we sailed by the coast and could see the red glow and it flowing down the side of the mountain and into the water it was really awesome!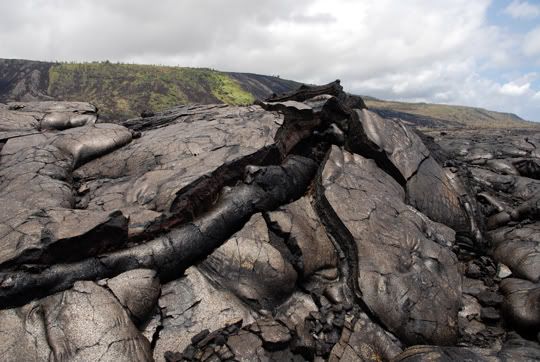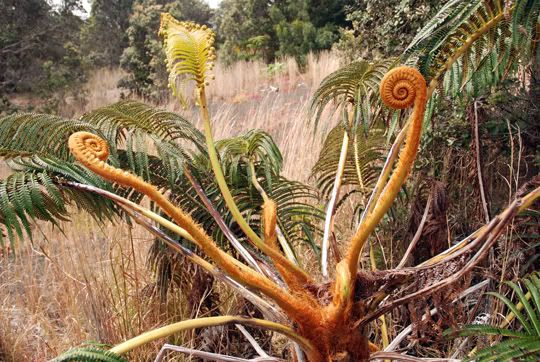 this was the enterance into one of the lava tubes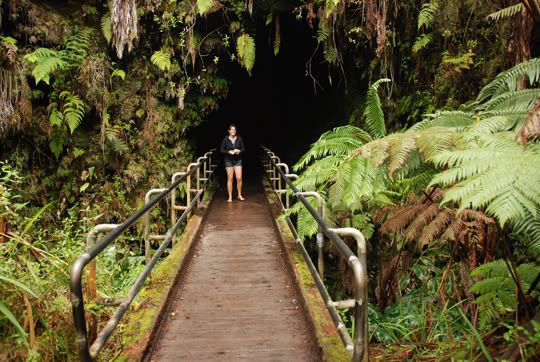 inside lava tube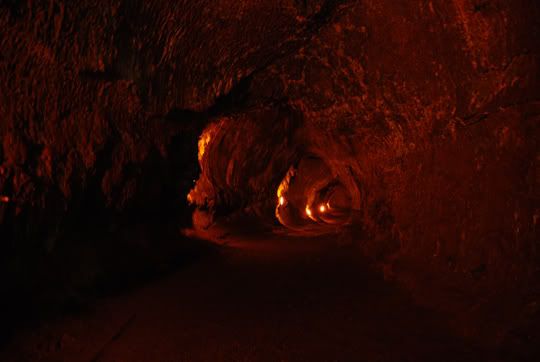 this was the start of a trail we hiked called devastion trail. It was so barren and everything seemed gray scale. It lead up to the egde overlooking a huge crater.

these were the lava stones the trail was made up of…

this is me stealing a whole bunch on lava rocks, if your lucky you should be receiving a small package soon. I guess its against the hawaiian gods and here pele the volcano goddess to take rocks but i wanted them to badly.

crater at the end of trail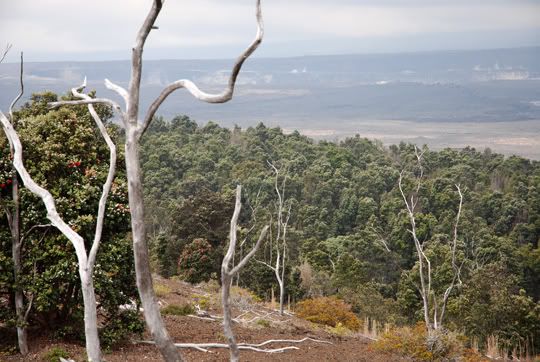 these were steam vents. You can see them in all the craters but you could find them on the side of the road where there was a crack in the ground. It was very warm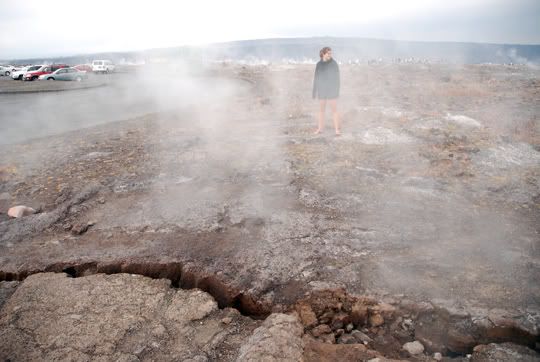 this is the end of the road you can drive on. You use to be able to drive further out but in 2003 the lava took the road. Now you have to hike the last 2 1/2 miles to see the actual lava flow.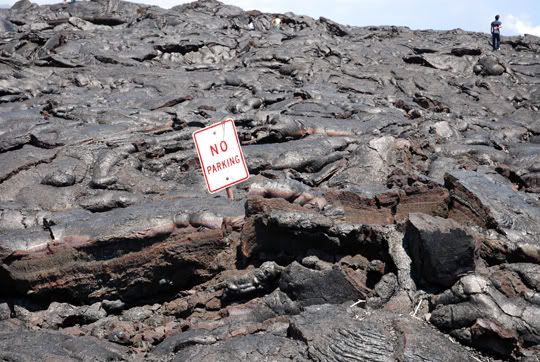 this one you can see the steam cloud rising from the water where the lava is going into the water.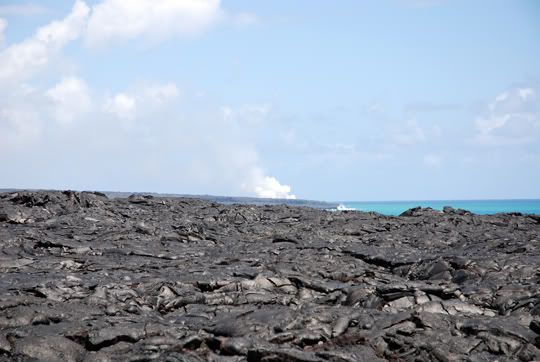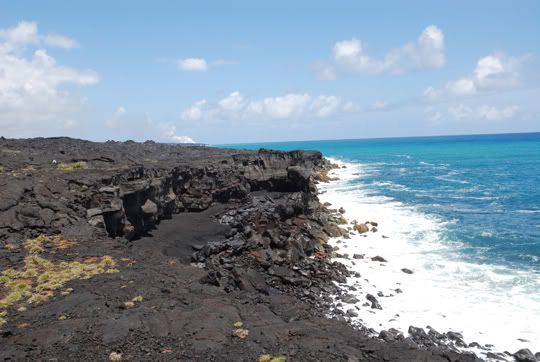 i made a song up called "im jumping im jumping im jumping on the lava" and then i replaced the words "im jumping" with whatever i was doing at that moment on the lava. It kept me entertained for a very long time.

this was us at dinner that night.