so our 8 mile race was yesterday. it was alot of fun. early early start but it was worth it. we had to get up at 4:15am. it was freezing and raining early in the morning which i was very very cold waiting around for the race to start but after your huddled with 30,000 people you forget that your cold. The actually race was good kinda hard well for me anyways kevs a pro, but running all together was fun. we ganged up on kev at the water station and soaked him then everywater station just turned into water fights. Next up: half marathon in june
getting shuttled early in morning

the race is always dedicated to the military so thousand of troops and platoons run in formation with their flags. Here was just a band marching down before race started. It was cool.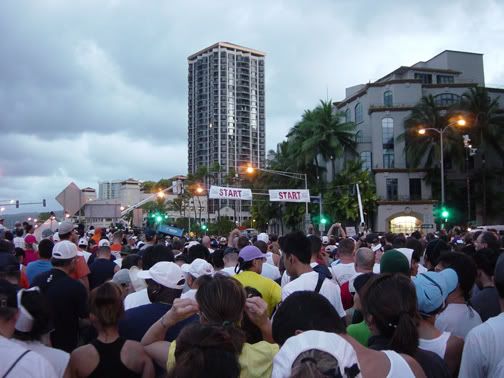 up onto the highway we go…

grrrr finally finished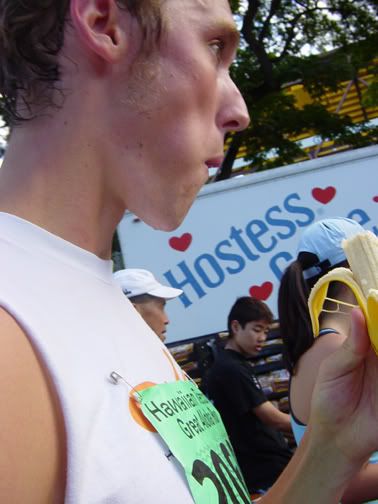 water, banana and hawaiian sweet bread has never tasted so good!