ello everyone. hope things are going well for everybody! Things are good here. i very much enjoyed my week off not working. did i mention yet how are kitchen stove was on fire the other night. It was crazy!! and alittle funny all at the same time. I guess the cheese that melted off the pizza didnt want to just smoke it wanted to catch fire and burn our entire chicken finger and french fry dinner. here are some pictures from yesterday we went out on a search of picture taking opportunies for kev, i just tagged along and ended up taking to many photos of kev taking p hotos. Anyways it was so so so windy, like blow me off the rocks windy. it was crazy. plus can you see in the picture i took my plugs out. Its been like 3 weeks now. i havent gotten use to it yet or decided if i am going to just put smaller ones in. ?? lifes full of tough questions huh? haha
the cats are driving me crazy with their nails, im not use to it. I am covered with scratches.
the great aloha run is on monday, yikes im getting nervous!!


getting bown away

some weird sacred spot?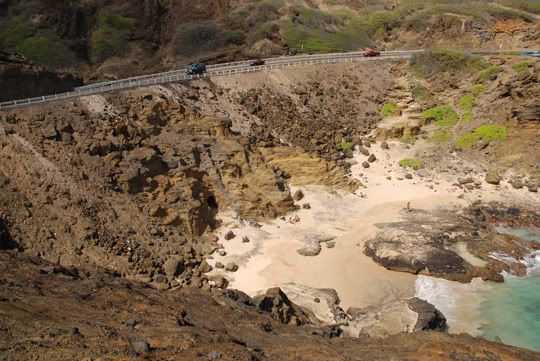 this is just a random picture but i wanted everyone to see how perfect our new friends cat is. PURRRFECT!