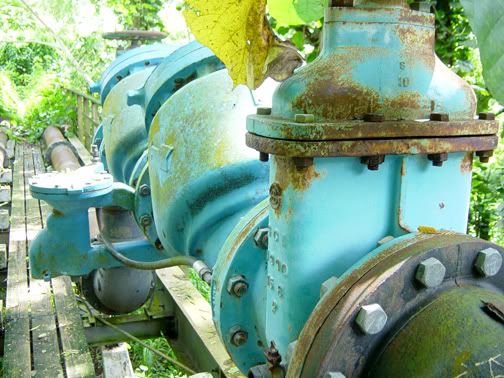 this has to be the funniest picture ever taken in the history of photography. The self timer caught the exact moment i'm rushing out onto the rocks in the river so we could take a picture but i'm losing my balance and grabbing onto kev which in turn is making him slip and kev think he is going to fall into the river with his camera around his neck. haha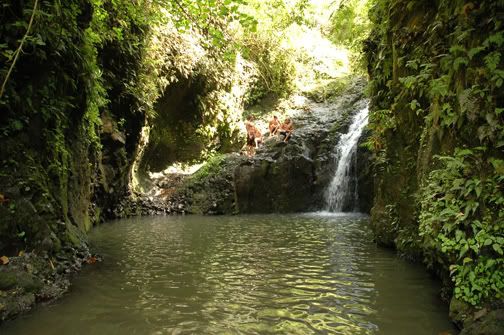 this beach is called bellows beach it is only open on the weekend to the public because its part of bellows airforce academy. its so beautiful though, there are miles of beach to walk along.

so we went on a hike on saturday to go find a waterfall. The hike was awesome, it was following this stream/river that you had to keep crossing over. To get to the waterfall took us forever because we keep going down wrong paths but even getting lost on the way was still fun. So here we are about 2 hours into a hike and we come to the waterfall which was beautiful, everyone was swimming and jumping of the rock ledges on the side. We decide to leave cause we are both starving and walking back out of the waterfall area this girl looks at us and says "are you from massachusetts?" how weird right, i didnt recongnize her but i guess kev did right away cause her next question was "did you go to framingham state college?" haha crazy huh? i guess kev knew her from around school and the girl knew casie too. Its so weird.