last night was open house and boy was it awkward. Its weird to have to talk to parents about how their children are doing in class and have them refer to me as mrs. richardson when they are older than me. I think it makes them feel uncomfortable too cause they dont know how to refer to me either. Anyways at least that is over. The class gave me my first official lei the other day it was made out of orchids. It was very pretty.
I think we are going hiking today or to the beach im not sure. Either way im sure well have some more pictures for you soon.
here is a nice birthday picture thomas drew for me this week…. He said very very enthusiastically "its a birthday cake with some animals."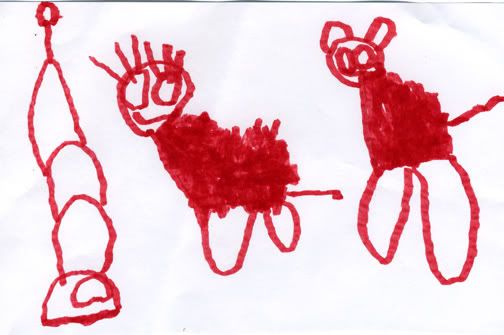 we watched the jen and laura reality game show this week and boy o boy gully sure is fat.