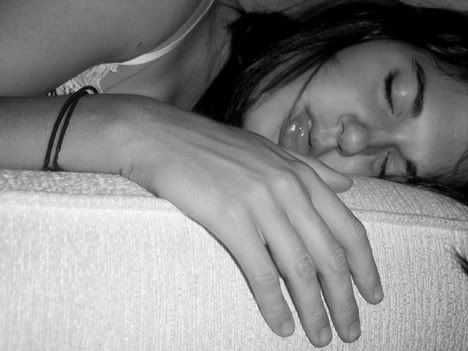 this week has been exhausting, but yippie its my birthday long-weekend and i dont want to talk to another 3 or 4 year old for the next 3 days!

i was greeted with this sign on the door yesterday as i got home and then when i opened the door i was assaulted with paper. hehe or confetti which was then followed by a strawberry smoothie that he had made for me. It was a very good way to come home on a friday afternoon.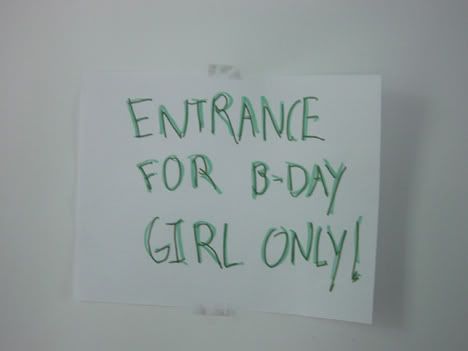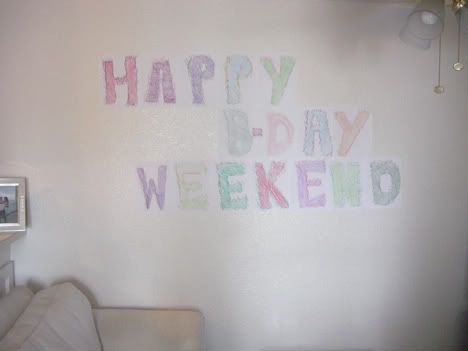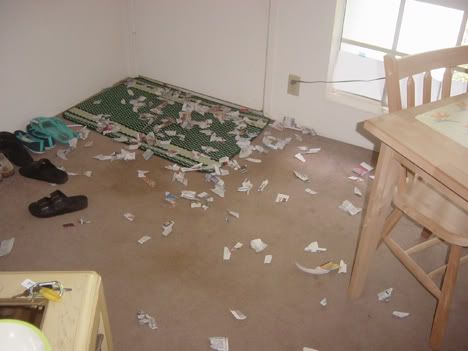 p.s this is my croosstitch im doing, im not sure what the finished product is going to look like im making it up as i go and no im not 80yrs.